Behavioral Health Community Services
Treatment and support in the community where people work and live
How can we help?
Community-based behavioral health therapies (MST, FFT, CPST)
Community support services 
Behavioral health assessment
Substance abuse & gambling prevention
Problem gambling treatment
First-Episode Psychosis Program
Supported employment assistance
Hospital coordination & transition
Outpatient and residential substance abuse services
Supported adult independent living
Housing resources and programs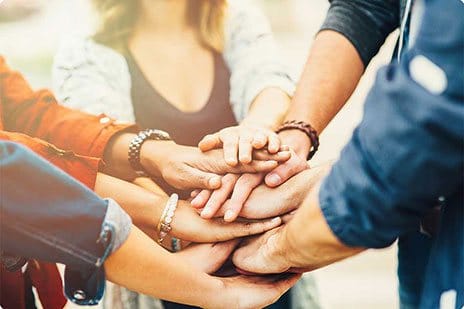 Did you know?
Our Care Coordinator can assess what treatment or services may be available to you regardless of your current insurance status.
We provide treatment and services for all ages.
We are able to accommodate individuals with various physical and/or intellectual disabilities.
Interpreting services are available upon request.
We have medication disposal drop boxes located throughout Jefferson Parish, providing residents with a safe way to dispose of their prescription drugs and controlled substances.
In the event of an after-hours emergency, Mobile Crisis Services are available at 504-832-5123. If you are experiencing a life-threatening emergency, please go to the nearest hospital or dial 911.
Call 504-846-6901 for assistance or more information about community-based behavioral health services and/or supports. 
Monday-Friday | 8:00 a.m. – 4:30 p.m.
Priority admission and preference for substance use treatment given in the following order: pregnant injecting drug users, other pregnant substance abusers, injecting drug users, and all other individuals.
---
How much does it cost?
When fees are charged, we welcome individuals with Medicaid. Don't have Medicaid? We're dedicated to helping you access the services you need. JPHSA's sliding fee scale is based on household income and size. Call 504-846-6901 for more details.
For more resources available in our community, check out the JPHSA Community Resource Guide.