Family Medicine & Pediatrics
Primary care for children, adolescents, & teenagers
Annual wellness checks & school/sport physicals 
Treatment for colds, flu, & other illnesses
Management of diabetes, obesity & other chronic conditions
On-site pharmacy & lab services
Psychiatry & Psychology
Mental health evaluation & assessment
Treatment for anxiety, depression, ADHD, trauma, & other conditions
Evidence-based & best practice therapies (CBT, DBT, etc.)

Locations & Appointments
East Jefferson Health Center
3616 S. I-10 Service Road W.
Suite 100
Metairie, LA  70001   504-838-5257

Hours: Monday-Friday | 7:00 a.m. – 5:00 p.m.
__________________________________________________________________________
West Jefferson Health Center
5001 West Bank Expressway
Suite 100
Marrero, LA  70072   504-349-8833
Hours: Monday-Friday | 7:00 a.m. – 5:00 p.m.
---
ESPAÑOL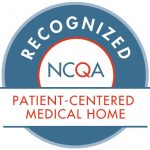 ---

 Payment & Insurance
Already covered?
We welcome patients with many private insurances and patients with Medicaid and Medicare. Call for more information.
Don't have insurance?
We're dedicated to helping you access health care. JeffCare's sliding fee scale is based on household income and size. Click here or call for details.
Medicaid and Marketplace application assistance is available here.
Our enrollment counselors conduct interviews in person and complete applications online to help you navigate the application process. Health Insurance Marketplace application assistance is also available. All application services are free. Call for details. If you are interested, you can apply for Medicaid online.