JeffCare Opioid Detox & Recovery

Are you ready to get help? We're here for you.
Treatment Services
Safe, effective, medication-assisted detoxification and substance use treatment for adults with a severe opioid use disorder
Outpatient, physician-supervised program that includes a complete physical exam and treatment of any underlying medical issues
Individual and group counseling by licensed professionals in a nonjudgmental, comfortable, and secure environment
Detoxification usually takes only 3-4 days
Nutritious snacks and beverages during course of treatment
Access to continued treatment and support after detox
Transportation assistance may be available
It's hard to take the first step, but recovery is possible.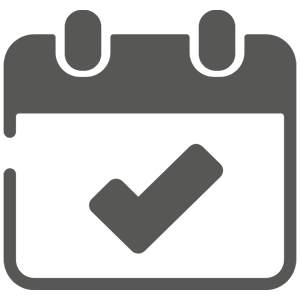 To get started, walk in or call 504-349-8891. 
Location
5001 West Bank Expressway
Suite 100
Marrero, LA 70072
Open Monday-Friday

Frequently Asked Questions
Who is eligible?

People who are motivated to begin recovery from opioid use disorder are a good fit for this program. You can be self-referred or sent from a physician or agency. This program is for adults ages 18 and up, but others may be considered on an individual basis.

This detox program is affordable. JeffCare accepts people with and without insurance and offers a sliding-fee scale based on household income and size. JeffCare accepts Medicaid, Medicare, and many other insurances.

What are the differences between JeffCare's outpatient detox and inpatient treatment elsewhere?

At an inpatient treatment facility, you live in a residence area, sometimes a shared dorm room, for the duration of your treatment. This can mean time away from family, work, and other personal obligations.

While in opioid detox at JeffCare, you continue to live in your own home. You remain in control of your life. You can see your family in the evenings and begin rebuilding your personal life with the help and support you receive here. You take responsibility for participating in the treatment program and following your treatment plan.

Is this a methadone program?

No. This medication-assisted treatment program (MAT) uses buprenorphine. Buprenorphine is successful at managing withdrawal and preventing relapse. Many people will continue to take this medication on their own for a period of time after detox treatment ends. In combination with counseling and behavioral therapies, MAT provides a whole-person approach to healing opiate dependency.

What type of support is available after detox ends?

Every person receives an individualized treatment plan. You will have access to continued support services, individual or group counseling, and primary care services.
Priority admission and preference for substance use treatment given in the following order: pregnant injecting drug users, other pregnant substance abusers, injecting drug users, and all other individuals.