---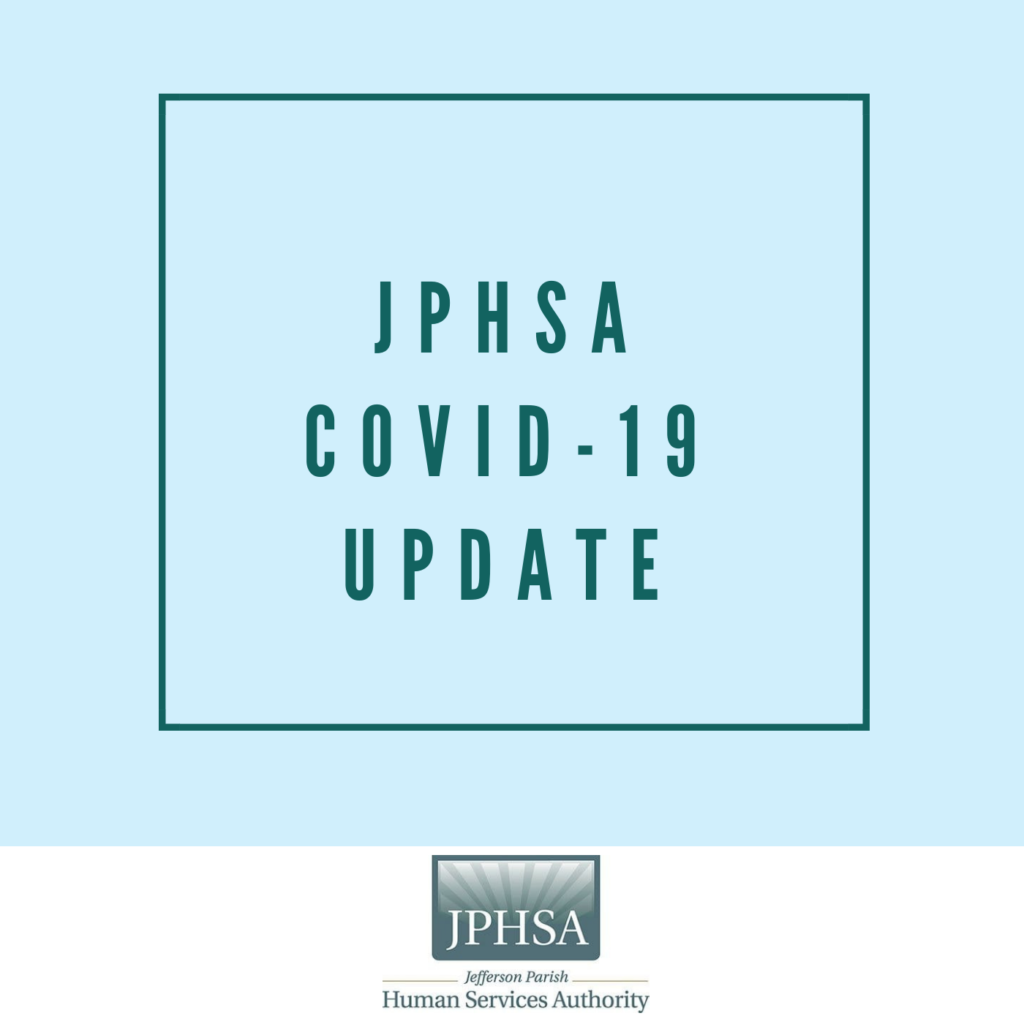 In reponse to COVID-19, JPHSA is currently open for normal hours of operation, but JPHSA's JeffCare Health Center locations have changed hours of operation. For details, see below. We look forward to calmly continuing to provide the community with the services and supports they need during this trying time. To do this, we have implemented a number of protective health and safety measures.
Out of caution and to ease concerns, an increased cleaning and disinfection schedule is in place at our facilities. We have cancelled community meetings and restricted unnecessary access to our buildings by the public. We are also actively screening staff and individuals served in our health centers. In addition, mandatory social distancing strategies are in effect in our lobby areas and throughout the agency.
Please note the following:
JeffCare Health Centers
Effective April 1, 2020, JeffCare Health Center locations are open from 8:00 a.m.- 2:00 p.m.
INDIVIDUALS SHOULD CALL THE HEALTH CENTER BEFORE COMING IN PERSON IF THEY ARE EXPERIENCING SYMPTOMS OF COVID-19 (CORONAVIRUS)* OR HAVE BEEN IN CLOSE CONTACT WITH ANYONE WHO HAS TESTED POSITIVE. (CLOSE CONTACT MEANS HAVING BEEN WITHIN 6 FEET OF THAT PERSON FOR AN EXTENDED TIME OR BEING EXPOSED TO THEIR COUGH OR SNEEZE, ETC. ) STAFF WILL PROVIDE GUIDANCE.
Appointments are being conducted by phone when possible.
Individuals who enter the health center are screened (questions and temperature taken).
No more than one person should enter health center for in-person appointment (unless another person is necessary to contribute to appointment such as a parent or caregiver, etc.).
Anyone in crisis is welcome.
Groups unable to be conducted by phone are conducted with social distancing.
Behavioral Health Community Services
BHCS is currently open normal operating hours and providing services by phone or email.
BHCS may go into the community for emergencies.
Developmental Disabilities Community Services
DDCS is currently open normal operating hours and providing services by phone or email.
DDCS may go into the community for emergencies.
DDCS is accepting and reviewing Family Service requests for emergencies only.
*SYMPTOMS OF COVID-19 (CORONAVIRUS)
Fever, cough, shortness of breath or trouble breathing
Public health officer told you you were potentially exposed to COVID-19
Contact Information
JeffCare
East Jefferson Health Center- 838-5257
West Jefferson Health Center- 349-8833
Behavioral Health Community Services
846-6901
Development Disabilities Community Services
838-5424
Mobile Crisis Services
832-5123